It seems that there is more and more homophobia, calls for violence, and all-out crappy treatment of the LGBT community that either being reported, or just becoming more fashionable to do.  I'm not sure which one if is, but it's disturbing, especially given that hate crimes against the LGBT community seem to be going up.
So the first big one was the Notre Dame cartoon.  Second was John Mayer's comments.  Now, it's another gay-bashing T-Shirt making the rounds.
Perusing through Facebook, I found an update from T-Shirt Hell.  Normally their stuff is edgy but fun.  Then I saw they were promoting this shirt to bring back (the top image):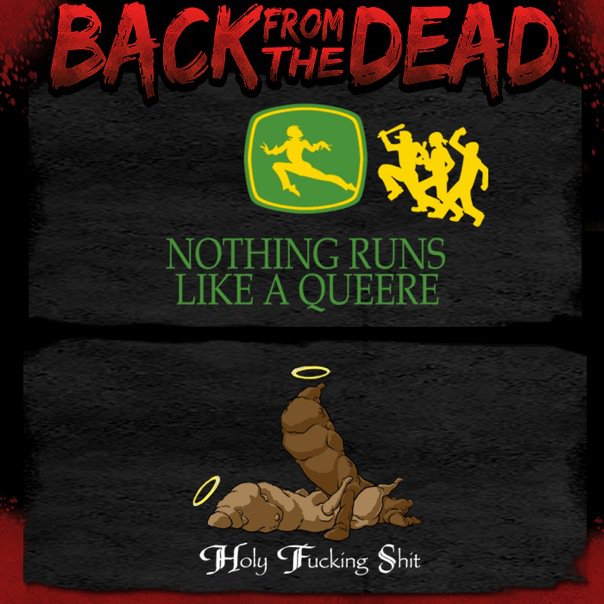 Go check it out for yourself.  Yeah, the "Holy Fucking Shit" is gross, but hell, to each his own.  But "Nothing runs like a queere", with a person being chased by people with baseball bats?  That's crossing the line.  If you want to see for yourself, sign into Facebook and check T-Shirt Hell's page at: http://www.facebook.com/tshirthell.  They think it's so funny, that's their company's avatar.